Buying a new vehicle is never easy, so we will help you with a list of best diesel suvs in 2018.
Diesel vehicles were always very popular. There are many reasons for this popularity. Three main reasons are: less fuel consumption, less pollution than from engines that use gasoline and fact that diesel engines made a lot more torque. As for the price of diesel, it varies from countries to the state. In most countries, the price of diesel is slightly lower than the price of gasoline. However, at the end of 2016, happened famous diesel-gate scandal. Namely, Volkswagen admits that uses a fake tests that measure air pollution made by diesel engine. As a result, many countries were banned all vehicles of Volkswagen, Audi and Porsche. It's still not clear how this affair will end. From that reason, on our list of the best diesel SUV's there are no vehicles of the mentioned manufacturers.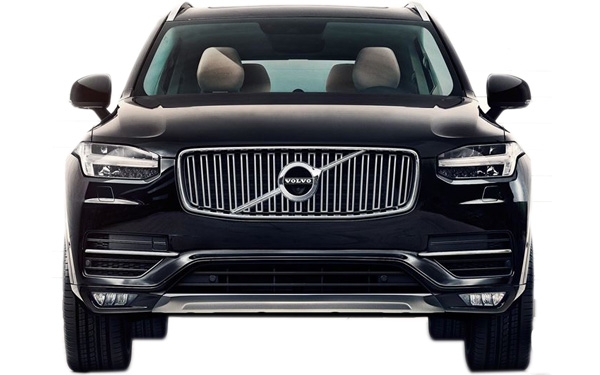 2018 Volvo XC90 D5 AWD
Twelve years ago Volvo avoided bankruptcy due to Chinese investors, and today offers one technologically superior SUV. The Volvo XC90 surpasses all possible standards when safety is concerned, because XC90 has some safety features that Euro NCAP model does not test. When designing, engineers from Volvo took care of every little thing. The second generation of Volvo XC90 was introduced in 2014.
So, in the driver's part of the cockpit, we have a variety of buttons dislodged. They are replaced by a touch screen. The most important commands are now on the steering wheel.
The engine is excellent 2.0 liter with a power of 235 hp. You can choose a model with 5 or 7 seats. Consumption of diesel is phenomenal. Consumption when driving in a city is 37.3 mpg, while when driving on the highway it is 43.5 mpg. The weight of this vehicle is 1600 kg. Acceleration from 0 to 60 mph is achieved in 7.8 seconds. With active Four Corner Active Air Suspension, the XC90 becomes even more stable. For easy entry and exit, the suspension reaches the vehicle by 40 mm when the engine is turned off. The car stays down until the engine starts. It resembles the legendary Citroen CX. In addition to the advantages already described, this model has a number of new security features, which makes it unmatched by the competition.
The interior of this vehicle is dominated with 9 inch touch screen. We have to point out in particular Bowers & Wilkins 1400 W audio system with 19 speakers. Other great features are: Park assist pilot, navigation, interent radio, wi-fi hot spot (useful for cell phones and tablets inside the SUV), adaptive cruize control.
Interesting thing about this vehicle is the fact that vehicle with edition number 1 was intended to the King of Sweden, Carl XVI Gustav. Volvo XC90 D5 with number 10 take king of soccer, Zlatan Ibrahimovic.
The starting price of Volvo XC90 D5 is the most expensive on this list – $91500. D5 AWD model is one of the best diesel SUVs on the market today.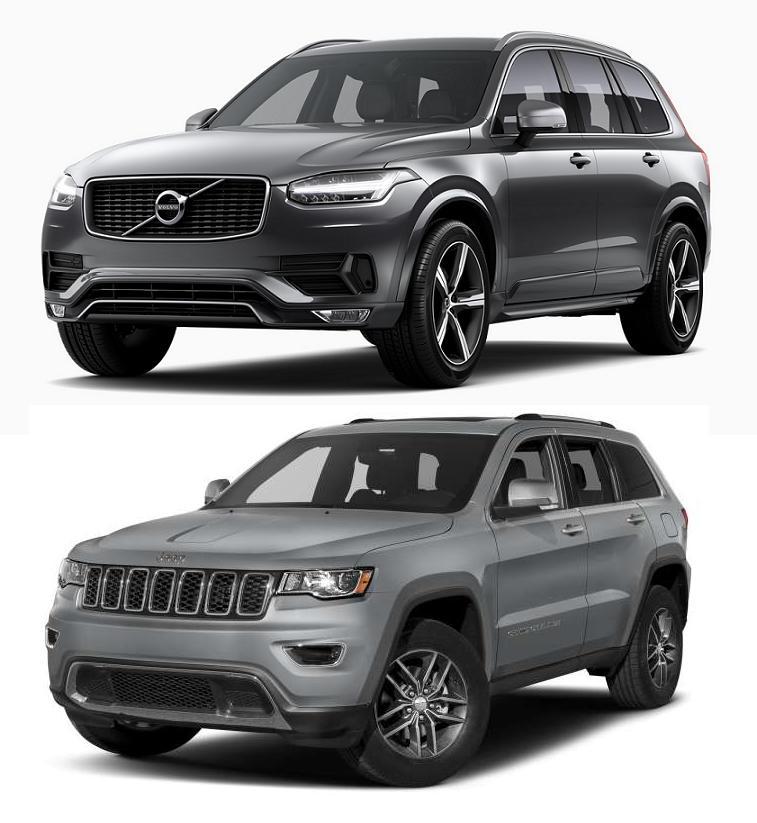 2018 Jeep Grand Cherokee Summit
Grand Cherokee is a powerful and capable vehicle. The Jeep Company decided that the 2018 model would be the last modification of the existing model before the big redesign. In 2016, Grand Cherokee was sold in more than 200,000 copies.
We need to immediately emphasize that the main characteristic of this vehicle is a luxury with a slightly higher price than the competition. However, the low consumption of diesels should be commended. Namely, this beautiful is equipped with a great 3.0 liter V6 turbocharged diesel engine. This beast develops a power of 240 hp and 420 lb-ft of torque. Although you would have thought that such a engine is spending a lot, this it is not the case with this Jeep. Fuel consumption is 21 miles per gallon on the highway, 28 mpg in the city and 24 mpg in the combined drive. The speed of 60 mph is achieved by only 6.5 seconds. It should be emphasized that on this model Jeep did not introduce new types of diesel engine, but used the oldone. Just to remind you that this model was introduced 7 years ago. The fourth generation of the Grand Cherokee appeared in 2011. The interior of the vehicle is very nice with leather upholstery on all seats with excellent color combinations, including Dark Sienna Blue. Next to Napa leather, the rest important details in the interior are made with the finest materials. The equipment should boast 8.4 inch large infotainment screen, as well as the Harman / Kardon audio system with 19 speakers with the great 825w output power.
The outward appearance of Grand Cherokee has always been for every praise. Sharp lines gave confidence and strength. This model would be recommended to people who like adventures and love to made off road driving.
This latest model of the fourth generation of the Grand Cherokee is already distributed to the dealers across USA. Jeep Cherokee Summit AWD model is selling at a starting price of $ 53,995. It is much cheaper than XC90, but still pretty expensive model.
2018 Range Rover Land Rover
In line with trends, the next model 2019 Land Rover will put the accent on a hybrid version. However, by then the diesel version will be the choice of every true SUV fan. The characteristic that we would distinguish from this model in comparison to the rest is towing capacity. Namely, the towing capacity of this model is 8200 lbs. Land Rover is the model with luxurious interior. Few years ago Land Rover in cooperation with Holland and Holland has made the most expensive SUV.
The power of this model rests on the Td6 engine that develops power of as much as 254 hp. The diesel consumption for this model is similar to the Grand Cherokee and will be 25 mpg combined. The car is heavyweight of 2,500 kilograms, but it's extraordinary agile and gives the impression of exceptional mobility. Designed for a wide range of uses, it can be used without problems by 5 adult men. Comfort and great legroom are assumed. The driver will benefit greatly from the 10 inch screen. One of the features of this model is low-range gearbox, as well as adjustable suspension. The starting price of this model is 65540 dollars.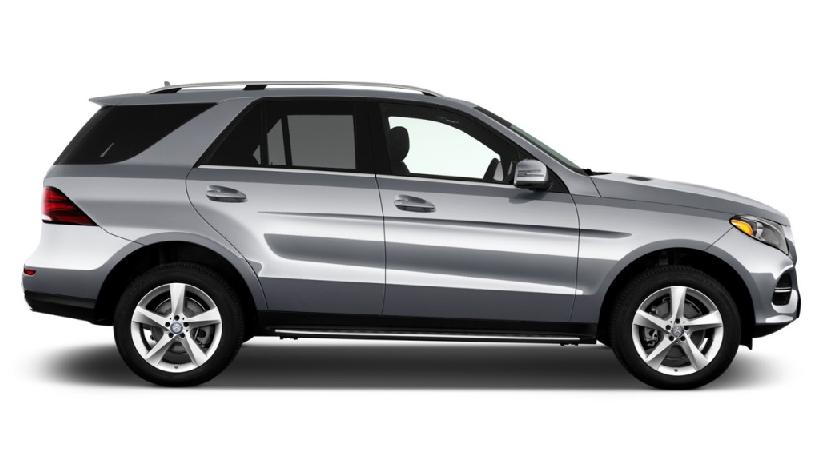 2018 Mercedes-Benz GLE300d
This model is based on classy looks and luxury. First of all, it is intended for people who like comfort and luxury more than the dynamic characteristics of the vehicle. Unlike the previous two listed vehicles . The GLE 300d has a much lower engine power (only 201hp), but it is also a powerful machine. It is equipped with 2.1 liter diesel engine. Many car lovers would resent a relatively small engine for such a large vehicle. However, this engine serves its purpose. Combined consumption for this SUV is 24 mpg. Acceleration from 0 to 60 mph this SUV achieves in just 5.5 seconds. If you love offroad driving, this is not a car for you. You will definitely have better driving feeling with Range Rover Sport. Some may not agree, but this model is intended for people who like to show their nice vehicle to others. This SUV is great for big cities if you have your parking place. As with the Land Rover, the next model will be based on combined electric and gasoline power.
The price of this model is 52995 dollars.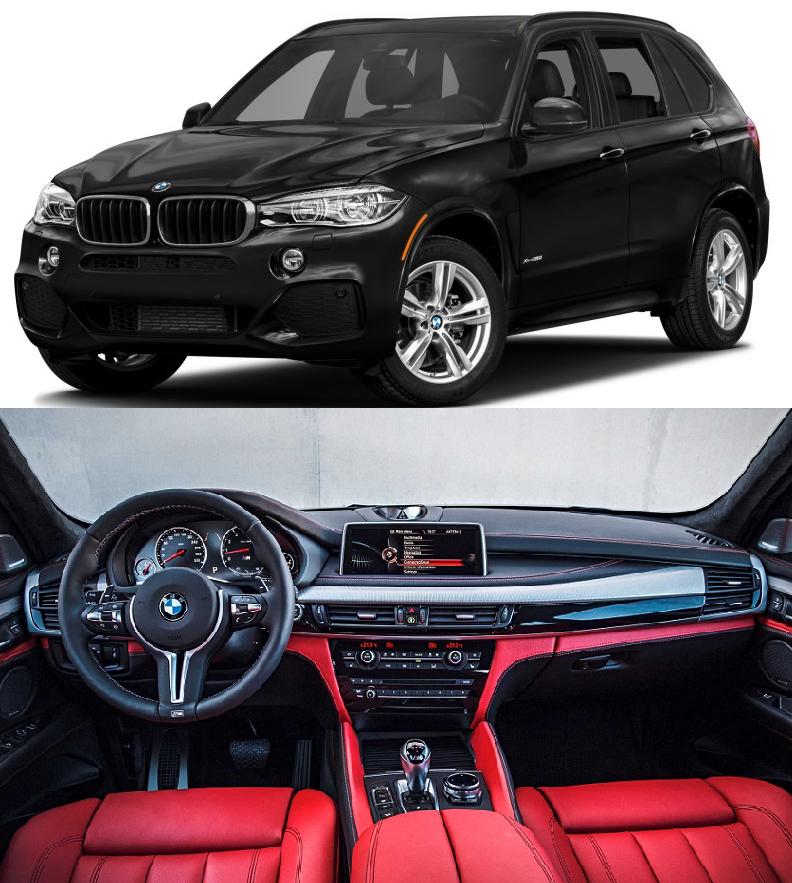 2018 BMW X5 xDrive 35d
The BMW X5 is synonymous for the great driving. It has the perfect balance of power, elegance and driving comfort. BMW X5 get the status of a quality vehicle that is equally well-behaved on the highway, as well as in off-road driving. It is based on a 6 cylinder diesel engine that develops a power of 255 hp, with 413 lb-ft of torque. Diesel variant is convincingly the best (there are still hybrid and gasoline engines). Engine 35d provides excellent balance of performance and efficiency.
When we are apeaking about consumption, mpg of diesel is 23 mpg in the city or 29 mpg in the highway, which is a good result. As extremely powerful engine, it provides the opportunity for great sport driving even though it's a big car. You should boast an excellent infotainment screen, as well as extremely intuitive commands on the cockpit.
What could be offended by this vehicle is less space in the second and third row of vehicles. For example, the Volvo XC90 has an incomparably more space in the second and third row of passenger seats. However, if  in the second row of seats are sitauted kids, they will enjoy a comfortable ride. Of course, in the first row, there is enough space for larger people. Initially, this vehicle is offered for 5 passengers, but it is also possible to take the vehicle with three rows of seats and 7 passengers.
Starting price of the BMW X5 xDrive35d is $ 60,750.
2018 Mercedes-Benz GLS350d 4MATIC AWD
The second Mercedes model on this list is a full-size SUV that provides a truly superiors and exquisite experience. It owns the same platform as the famous GLE-Class. It has been in production since 2006 (then called GL class) and proved to be an extremely useful and elegant model. Since 2017, the whole class has changed its name to GLS.
The model is equipped with a 3.0-liter 6-cylinder turbodiesel engine. This engine delivers a power of 255 hp. The interior is well equipped, the seats have lether upholstery, while every detail is extremely carefully made. The GLS is originally equipped with 7 seats, arranged in three rows. It also has a sunroof, heated front seats, backup camera. We also boast a very well-built infotainment system, audio controls on steering wheel, support for bluetooth and usb ports. Of the security featrures there is: Pre-Collision Safety System, Stability Control, Front, Rear And Third Row Head Airbags, Front, Rear And Third Row Head Airbags and Traction Control.
As expected from this model, driving is a real enjoyment. Of course, the GLS350 is one of the highest quality, but also the most expensive vehicles on this list.
The MSRP price of this model starts at $ 67050.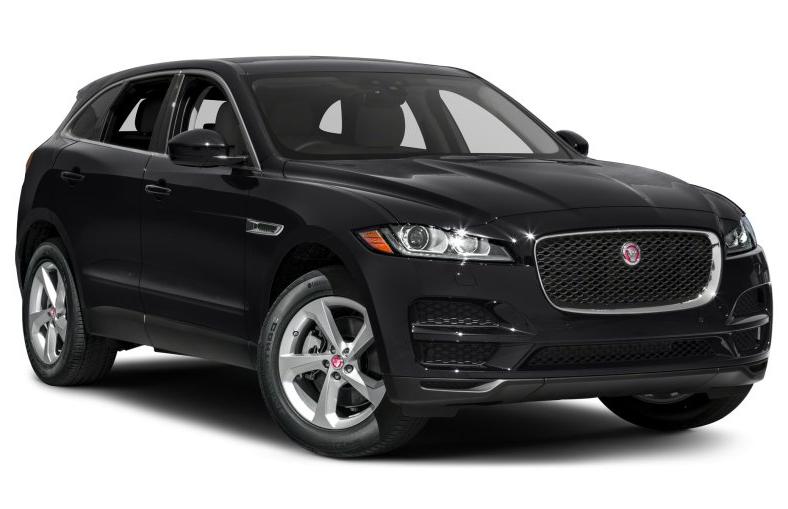 2018 Jaguar F-Pace 20d
Jaguar F-Pace is one of the best diesel SUVs currently offered on the USA. The F-Pace 20d appeared in 2017 and introduced a luxury, sporty look and charm characteristic for every Jaguar vehicle.
This premium product has a twin-turbocharged 4-cylinder diesel engine that delivers a power of 180hp. On tests of consumption this SUV has a good result: 33 mpg on the highway, or 29 combined. What really excites on this model is the 8 speed automatic transmission. If you want, you can also get 22 inch wheels.
From security features, F-Pace has Forward Vehicle Guidance driver assistance technologies and New Forward Traffic Detection. Even in the basic package you will get backup camera, panoramic  sunroof, stereo system and bluetooth. The great thing about this vehicle is a much larger cargo space. From the other hand, this SUV has a higher wind noise in the cabin than the Mercede Benz GLS350 or the Jeep Grand Cherokee. From the aesthetic side interior has a new Oyster / Ebony color scheme. However, if we compare the interior materials and infotainment system with the Volvo XC90, we will see that the Jaguar is much weaker.
The starting price for the AWD model is $ 46,275. However, if you include all possible accessories, such as parking sensors, heated seats, lane keeping assist, power tailgate, blind spot monitoring and automatic emergency braking, you can get up to $ 64,722.